Outlook Bulk Email Excel VBA Tool
---
This tool helps you to send or draft emails in bulk from Excel using MS Outlook. It reads the recipient details from the Excel sheet and uses MS Outlook installed on your system to generate emails.
The tool support following fields:
1. To
2. Cc
3. Subject
4. Email Body
5. Attachment
6. HTML Table in Email Body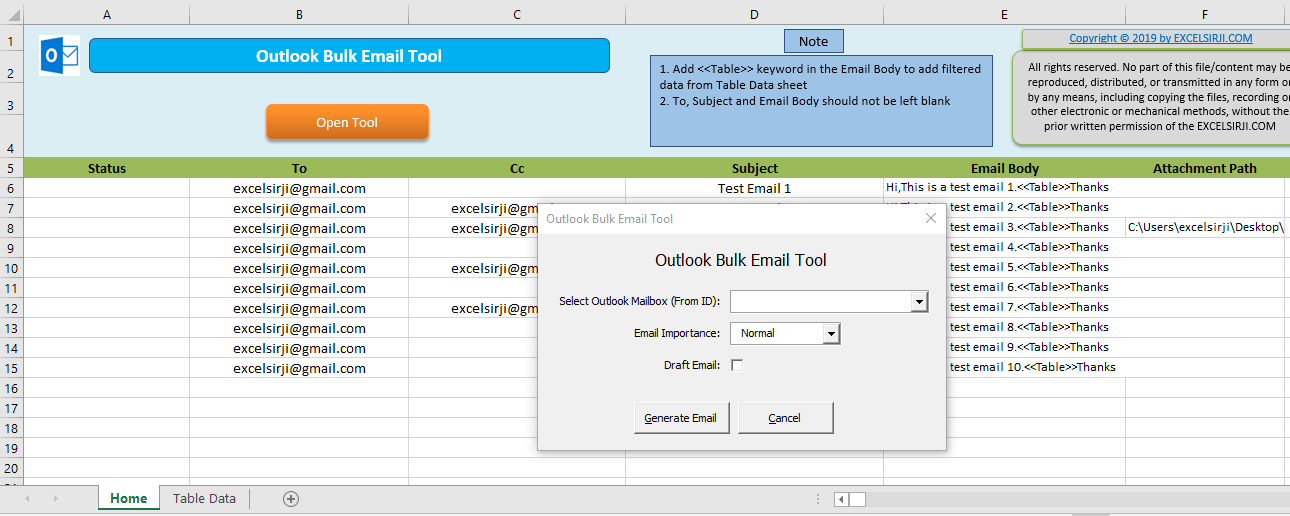 Follow the below steps to use this tool:
Open the tool and fill To, Cc (Optional), Subject in 'Home' sheet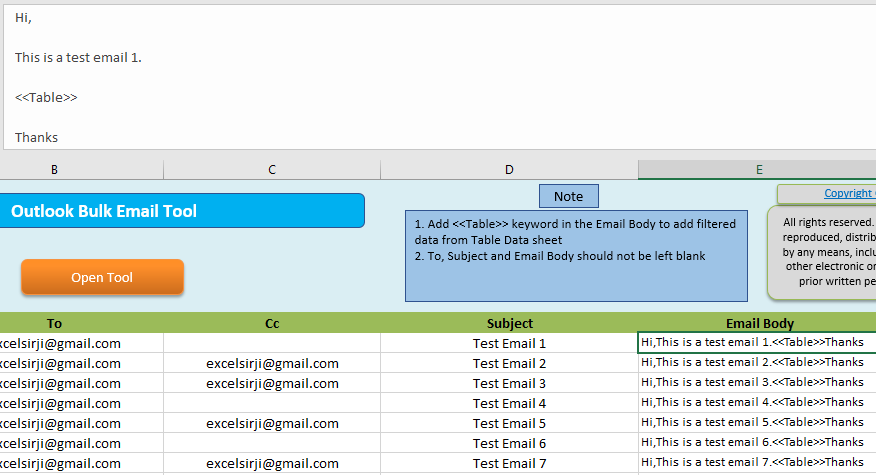 Note: If you want a table inside the email body, use <<Table>> keyword in the email body like in above screenshot.
If you want to add an attachment in the email, enter the full path of the file


If you have mentioned <<Table>> keyword in the Email Body, then you need to mention the Lookup value in column G (Table Data Lookup Value). This value is used to filter the data available in 'Table Data' sheet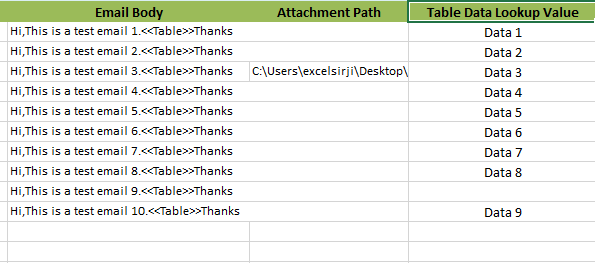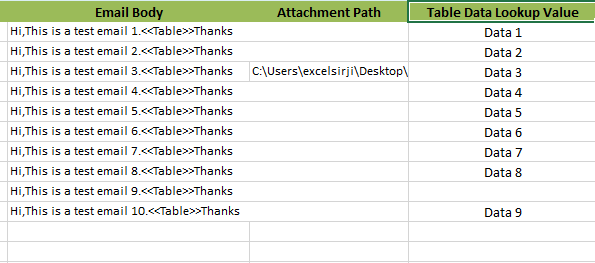 How Lookup Value works?
If you want to add a table in the email body, then you need to add your table data in 'Table Data' sheet. Note that there is no limit on number of rows or column.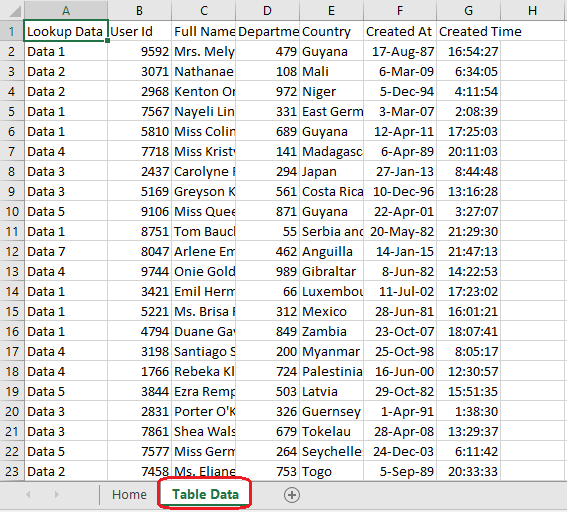 Note: Here first column (Lookup Data) is important. Tool uses this column to filter the data and add in Email Body like in below screenshots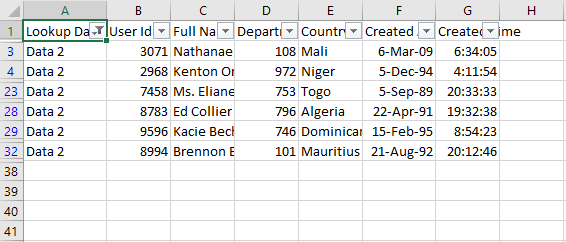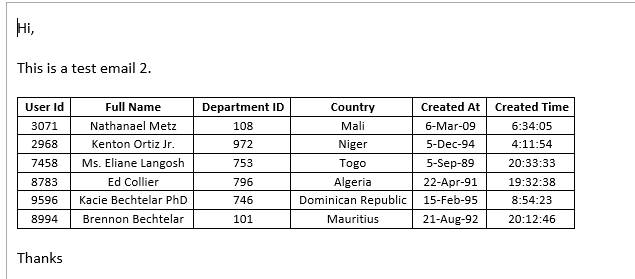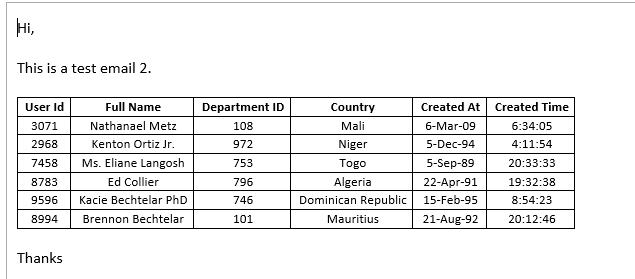 Ensure that Outlook is up and running on your system before proceeding further, now click on 'Open Tool' button.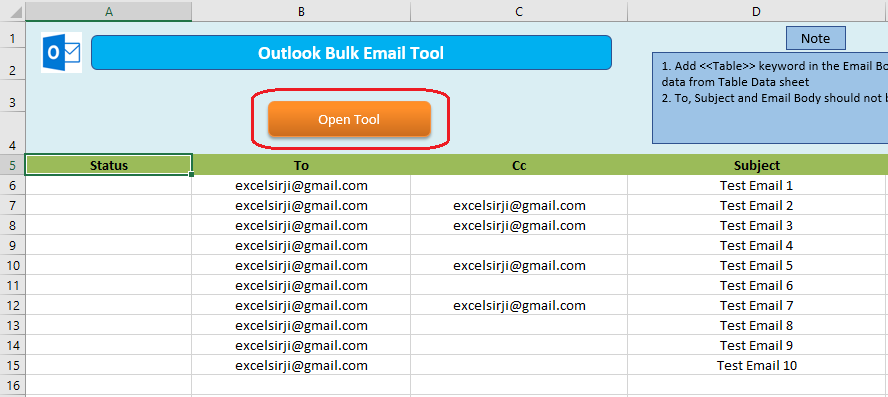 Select or type account name from which you want to generate emails. Also select the email importance and checkbox to draft emails instead of sending them directly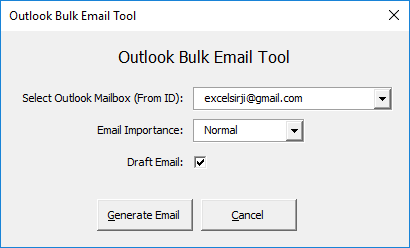 Done, click on 'Generate Email' button see the tool working for you.
Once the activity is completed, you will see a confirmation message and you can also refer column A (Status) for status of each email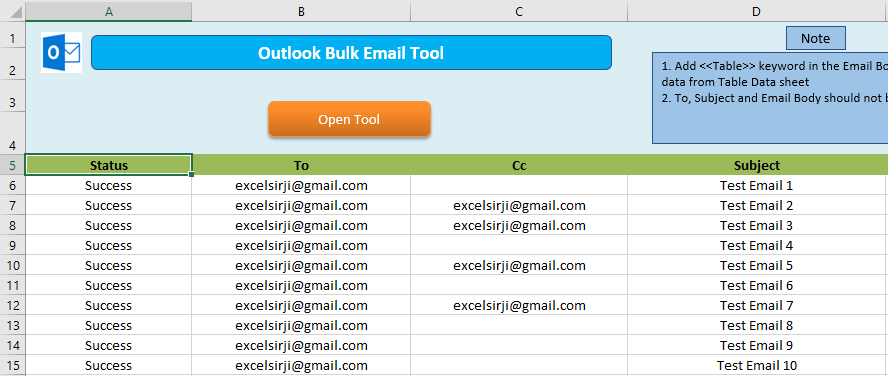 Prerequisite:
You need to have installed version of MS Excel and MS Outlook 2010 or above
Limitations:
Tool does not support adding Signature in the email body
Tool support only 1 attachment per email
Please drop an email at excelsirji@gmail.com for any support. We will revert you in 24 hours.