Duplicate Files Finder Tool
---
This tool helps you to identify duplicate files exist in your system or shared folder. The tool takes a base folder path as input and list down all duplicate files in the folder and sub-folders.

It has capability to find duplicate files by comparing the names and their size. You can also customize the tool to allow removing version name from the file name before comparing. For example File v1.1 and File v1.2.
Tool can remove version details from file name and catch duplicate files:

Setting to Remove Characters from File Name: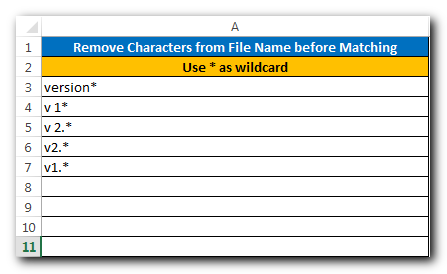 You can also define variation allowed in the file size for comparison. For example File v1.1 (475 KB) and File v1.1 (539 KB)

Follow the below steps to use this tool:
Step 1: Open the tool and you will see below screen

Step 2: Browse the root/base folder in which you want to find duplicate files

Step 3: If you want to allow some variation in the file size then update variation settings

Step 4: Verify or update the settings to remove version details from the file name before matching

Step 5: You may add more combinations based on your requirements. Few have been done for you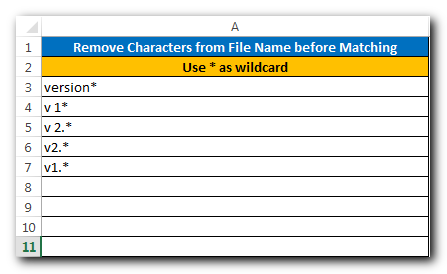 Step 6: Click on 'Back to Home Page'

Step 7: Now you are ready to use the tool and find duplicate files. Click on 'Start Finding Duplicates' button

Step 8: Tool will now start finding the duplicates. You will received a confirmation message once the task is completed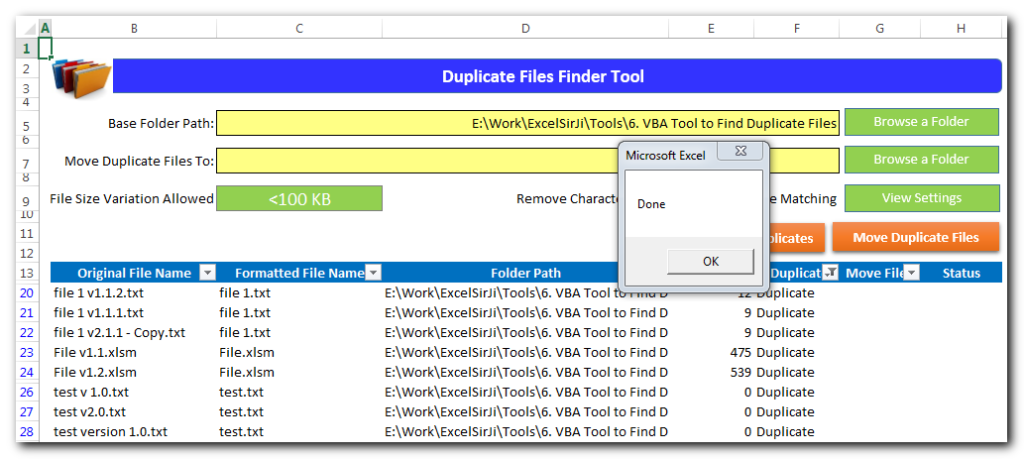 Step 9: You will notice that all the duplicate files have been automatically filtered for you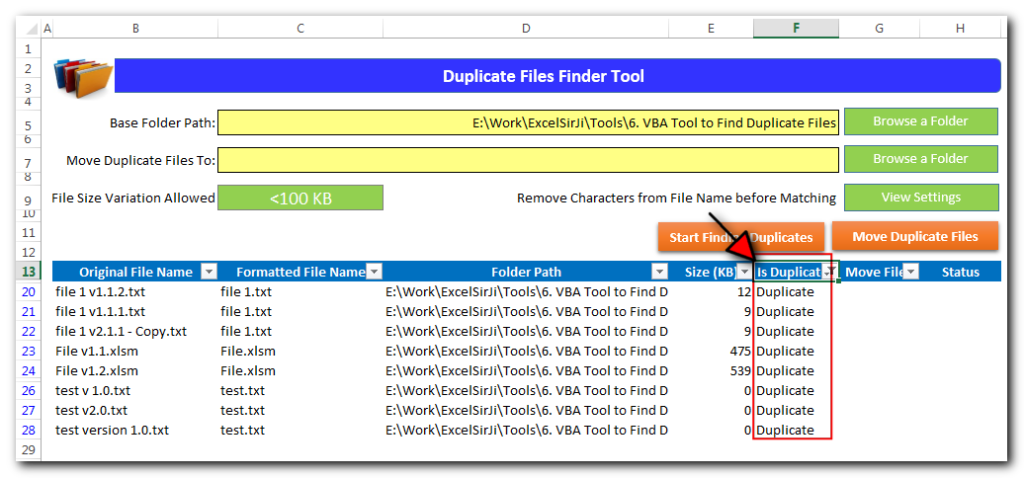 Step 10: Since tool cannot decide which file you may want to keep and which you may want to move/archive; hence you need to update column G (Move Files?) as Yes or No so that tool can move the files which are marked as Yes to the selected folder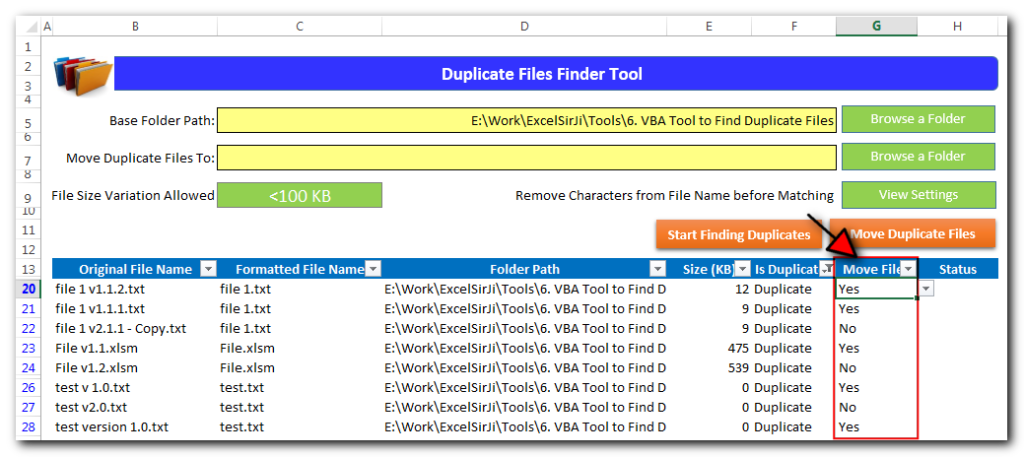 Note: To make your job little easy, we have enabled hyperlinks to open the file. To open the file, click on any of the Original File Name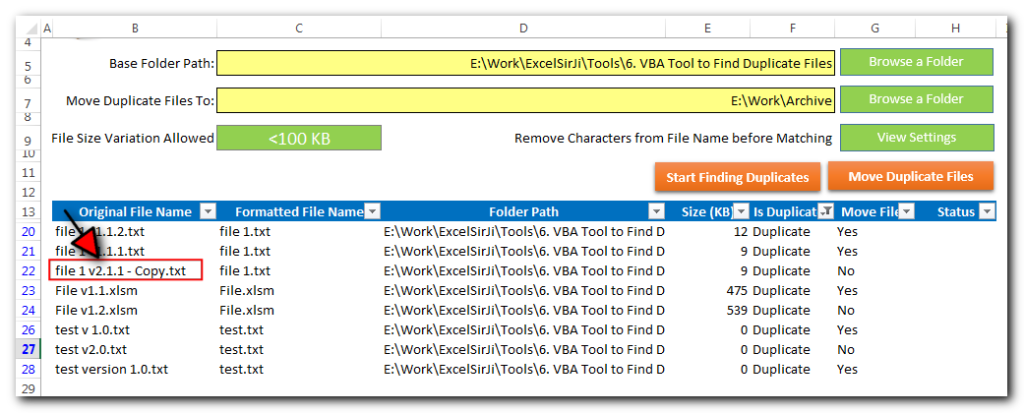 Step 11: Before you proceed, don't forget to select the folder where you want to move the files marked as Yes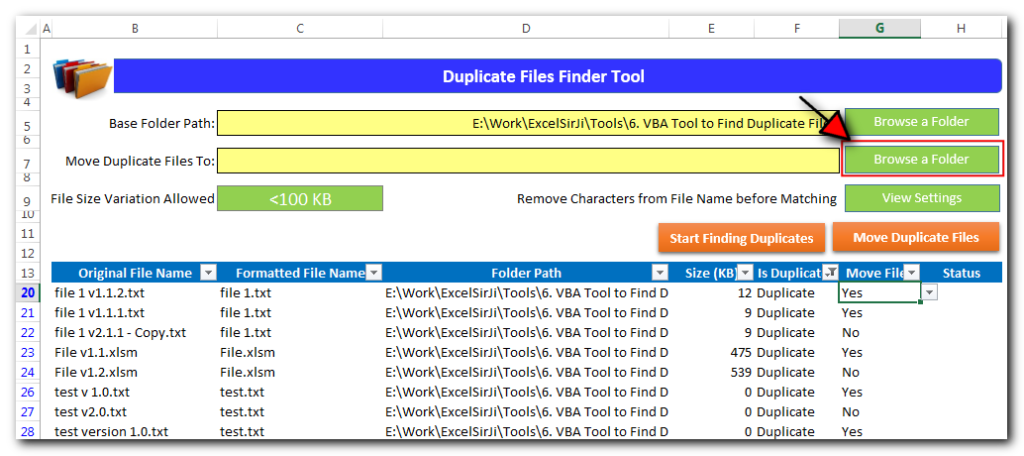 Step 12: Now click on 'Move Duplicate Files' button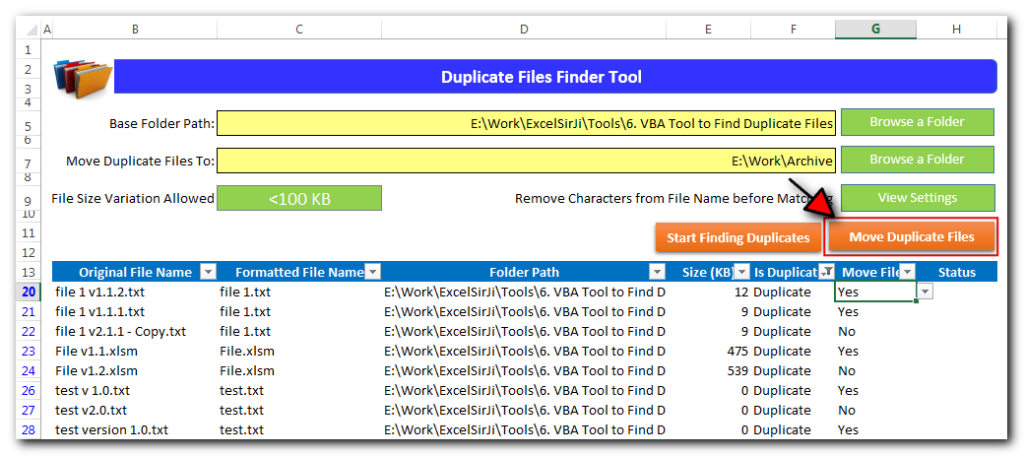 Step 13: Tool will now start moving the files. You will receive a confirmation message once the task is completed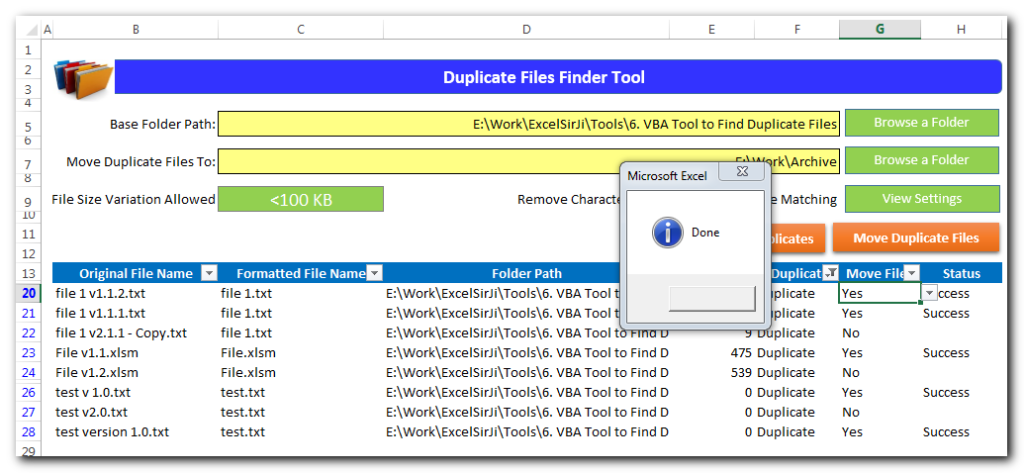 Step 14: You can refer the status column to check if all actions have been taken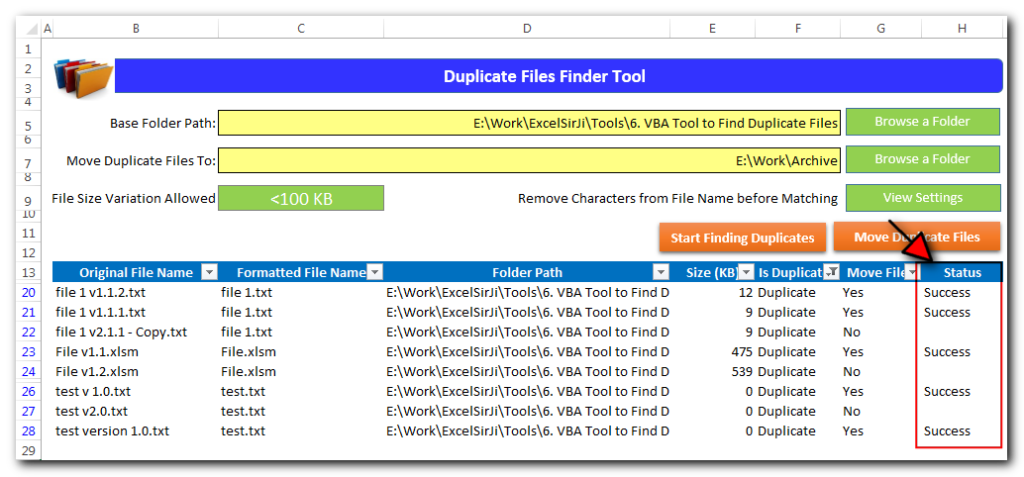 Congratulations you are now ready to use the tool.
You need to have installed version of MS Excel 2007 or above
As the number of files increase, tool may take more time to complete the analysis and find duplicates

Tool does not have capability to delete files